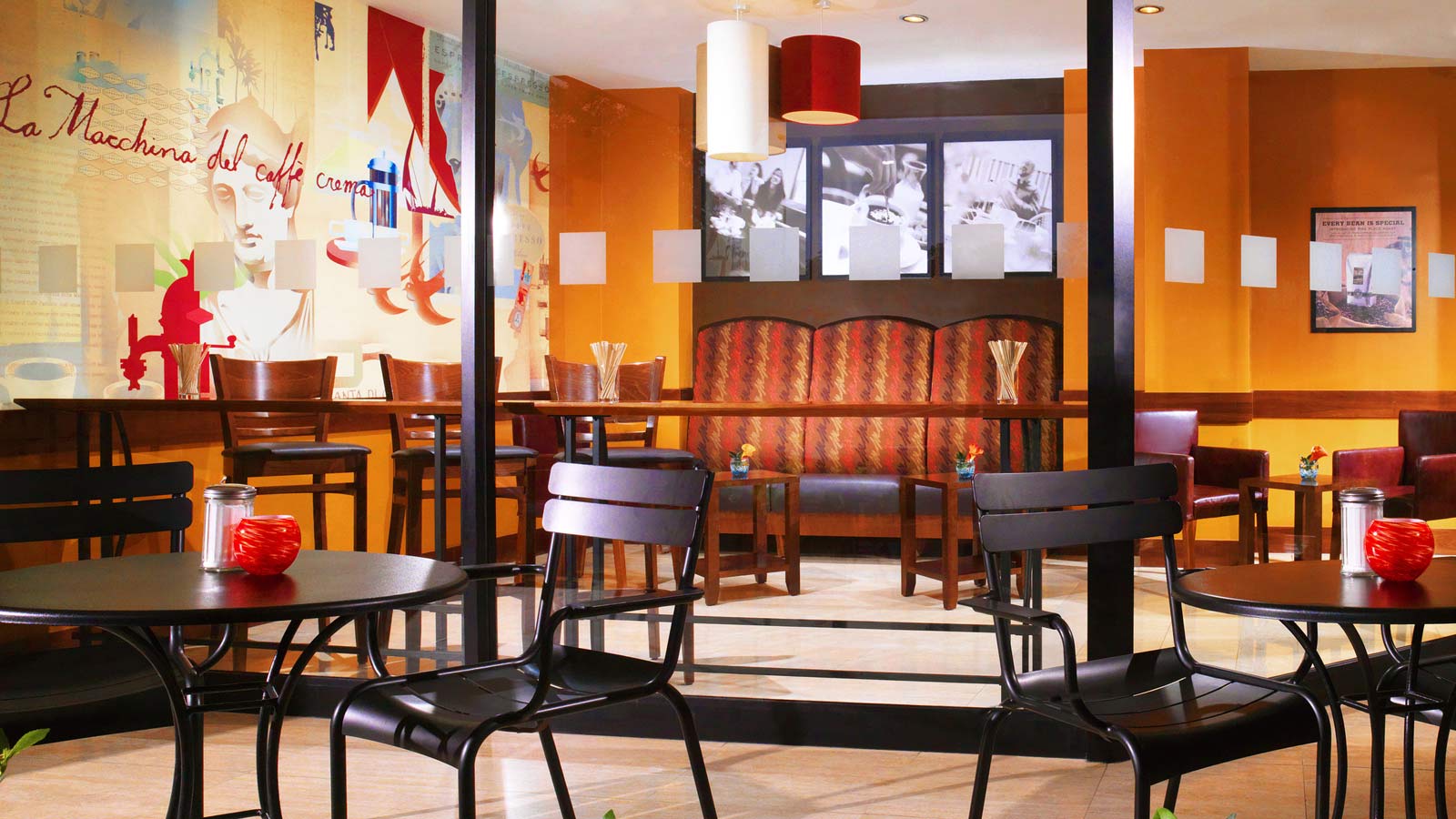 Whether you're staying with us or just passing by, a world of coffee awaits you with Starbucks® at the Sheraton Skyline Hotel.
Come relax after a long day of meetings or catch up with friends and colleagues over a mug of coffee whilst enjoying comfortable seating on a sofa or in an armchair.
In a hurry to catch your flight? Drop by Starbucks® to enjoy one last treat and grab a coffee on-the-go!
Opening hours:
Monday to Sunday: 6am - 8pm